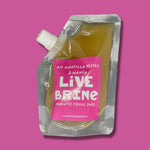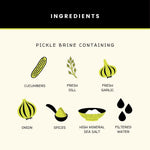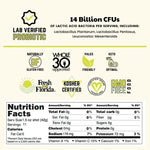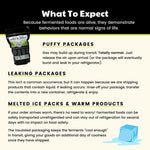 Aji Amarillo Pepper & Mango LiveBrine
Aji Amarillo is the staple chili pepper used in Peruvian cuisine. Capsaicin found in chili peppers has powerful anti-carcinogenic properties.
Pickle juice with medium spicy heat and a touch of sweet mango.
From naturally fermented pickles, made in salt water brine.
Contains 13 billion CFUs of lactobacillus per serving.
Whoops! You found all my personal information! Well, I guess while you're here you can read all about me. When you're ready to take me home with some of my friends, I'll be waiting over here!
Shop Brines Now!