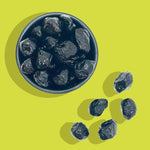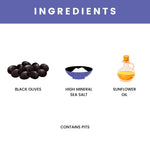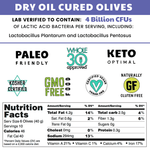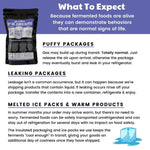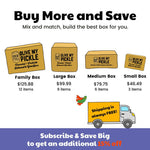 Dry Oil Cured Olives
For serious fermented olive lovers, Dry Oil Cured Olives deliver a strong aroma and complex flavor. Very savory and quite salty, the perfect cooking olive.
Olives naturally fermented in high mineral sea salt.
Loaded with 4 billion CFUs of lactobacillus per serving.
One package contains 16 ounces, equaling one full pint of olives plus brine.
Regular Price
Sale Price
$15.49
Looking for the best deal? Buy more and save. Discounts apply in cart. Shipping is always FREE.