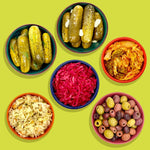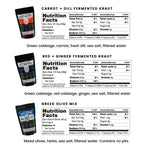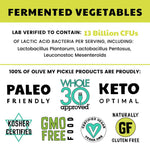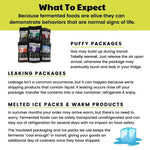 The Easy Whole30 Bundle
We've made it easy. A curated selection of best loved products, compatible with Whole30 recipes.
Includes: (1) Kosher Dill Pickles, (1) The Garlic Pickles, (1) Classic Kimchi, (1) Carrot + Dill Kraut, (1) Red + Ginger Kraut, (1) Greek Olive Mix
Naturally fermented in salt water brine.
Contains on average 13 billions CFUs of lactobacillus per serving.
Regular Price
Sale Price
$92.93
Looking for the best deal? Buy more and save. Discounts apply in cart. Shipping is always FREE.