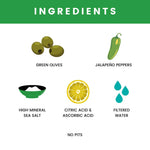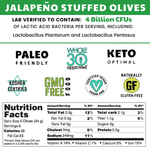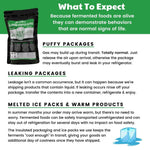 Jalapeño Pepper Stuffed Olives
A familiar hot favorite, the flavor of Jalapeño Stuffed is one we all know and love. Mild to medium heat.
Olives naturally fermented in salt water brine.
Loaded with 4 billion CFUs of lactobacillus per serving.
One package contains 16 ounces, equaling one full pint of olives plus brine.
Regular Price
Sale Price
$15.49
Looking for the best deal? Buy more and save. Discounts apply in cart. Shipping is always FREE.